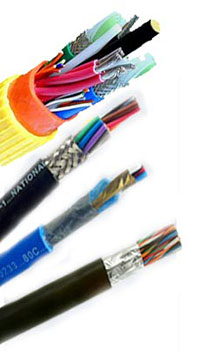 Waterproof, Oilproof
for harsh environments - Low minimum order - Fast delivery

Choose from extensive standard lines or custom manufacture to meet your exact specifications.

view in-stock products:
Waterproof/Rugged Use Electrical Cable 80°C, 300 Volt


18 AWG




20 AWG




24 AWG



For offshore drilling, abrasive construction, marine equipment, repetitive motion. Our customized rugged cables and assemblies are suitable for all harsh environments. They provide flexiblity, durability and resistance to abrasion, water, oil and chemicals. We can meet your most demanding cable requirements for submersible, harsh construction, instrumentation and communications applications.


CALL US FOR
INSTANT PRICING
on in stock and custom conductor
counts, sizes and stranding
323-225-5611